What is it?
Microsuction ear wax removal is a procedure where ear wax is removed from the ear by using gentle suction from a low pressure suction machine and a fine sterile probe.
How is it performed?
The procedure is performed by using high-magnification glasses (loupes) that provide stereoscopic vision which aids depth perception.
Microsuction ear wax removal typically takes between 15 to 30 minutes to perform. This can vary depending on the amount and type of ear wax and how deep the ear wax is inside the ear canal.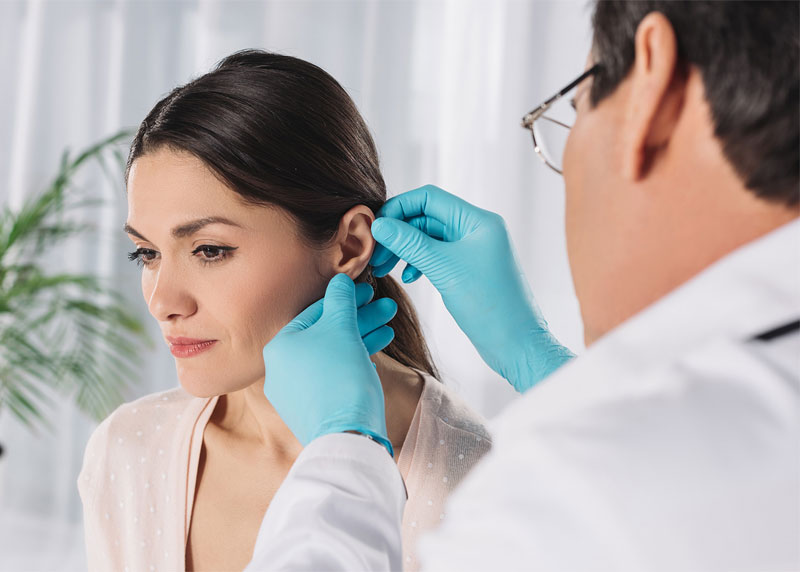 The use of ear drops or olive oil is recommended to be applied for a minimum of seven days prior to having microsuction ear wax removal performed.
No water is used to flush the ear, instead the procedure is performed dry which significantly reduces the risk of infection and the possibility of pumping ear wax deeper into the ear canal. This procedure can be used with people who have a perforated eardrum or grommet.